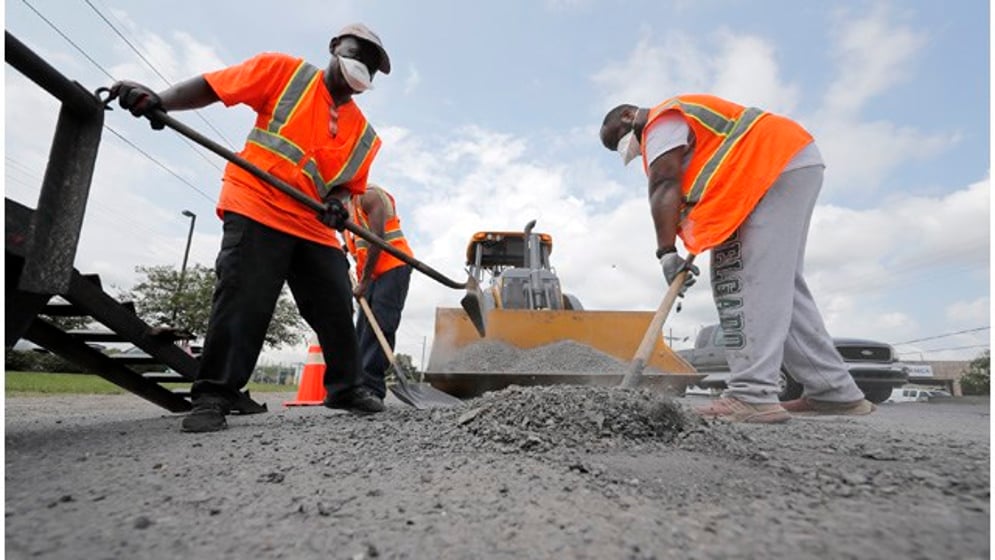 Associated Press
RICHMOND, Va. (CBS19 NEWS) –A new job board aims to connect Virginians with available jobs in the transportation industry.
The Virginia Department of Transportation worked with its industry partners, including the Virginia Transportation Construction Alliance and the Virginia Asphalt Association, to create the Virginia Transportation Construction Job Board. According to a release, this online board provides information and links to jobs across Virginia with a wide range of skills sought, including positions that require little or no prior experience.
It was designed to target the transportation construction industry, which is a sector where workers are critically needed during the peak construction season. The release says there are already more than 200 available positions posted and more are being added every week.  "The Virginia Office of Transportation Innovation and Research coordinated with industry and VDOT to identify a more direct way to communicate job availability within the transportation sector," said Secretary of Transportation Shannon Valentine. "The Construction Job Board is a smart investment that supports infrastructure, workforce and economic recovery."
Chief Workforce Development Advisor Megan Healy adds that this will be a valuable took for connecting people to jobs as well as having opening accessible through the Virginia Workforce Connection online service.
"No industry can be completely free from the impacts of COVID-19," said Jeff Southard, Executive Vice President of VTCA. "But, our members are focused on ensuring that the health and safety of the transportation construction workforce remains strong while we deliver the economic benefits of a robust transportation program to the Commonwealth."
For more information, click here.